Kessil AP700 Saltwater Controllable LED
Out of stock at Online Warehouse.
Please contact your local store for availability.
Email when stock available to order online
What's in the Box
1x AP700
1x Power Adapter
1x Adapter Cable
1x USB Cable
4x Bracket
Kessil AP700 Saltwater Controllable LED – Perfect Coverage. Awesome Colors. Excellent Growth
Superior Illumination
Coverage – New "Hybrid Optics" leverage the latest generation Dense Matrix LED arrays, providing up to 48″ of coverage. The AP700 has been designed and tested to consistently provide the best spectrum and delivery for coral growth and coloration.
Spectrum – Independently adjustable LED channels allow users to set a preferred color while Kessil Logic™ ensures consistent coral growth across the tunable spectrum.
Shimmer – The Kessil shimmer effect gives your tank a beautiful, natural, sunlit look comparable to the shimmer of a Metal Halide fixture. It is like replicating your own piece of the ocean.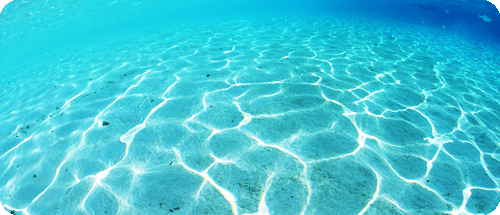 Penetration – Patented Dense Matrix LED technology concentrates multiple LED chips into a single array, creating a powerful and penetrating light source with wide coverage. The maximum penetration can reach 24″ to 30″ beyond the water's surface for most reefs. Penetration can be further enhanced by positioning units closer together.
Color Mixing – Different wavelengths are seamlessly blended within a single LED array, emitting uniform color across the coverage range.
WiFi Controllability
The app gives users access to advanced manual control and program customization, as well as the ability to sync groups of lights. App features include: full color control, acclimation, lunar cycle, weather effects, and more!
To Download the App Click HERE
Manual Mode – Adjust your AP700 to any color and intensity via direct control.
Program Mode – Users can easily program a unique light schedule to simulate the daily passage of the sun.
Acclimation – Acclimation Mode allows user to lower the light intensity in order for creatures to acclimate to the new light.
Lunar Cycle – Lunar Cycle mode decreases intensity settings to simulate natural moonlight
Design
Full Color Spectrum – With the latest Dense Matrix technology we've created our most versatile fixture yet! In addition to the standard range of blue settings, users can access the full color spectrum by using our convenient Kessil App (iOS / Android).
Heat Management – Our innovative heat management system enhances longevity and efficiency.
Dense Matrix LED – Our densely-packed LED array emits more high-quality light than competing fixtures.
Technical Specifications
Dimensions: L 20″ x W 6.4″ x H 1.5″ (51cm x 16cm x 4cm)
Unit Weight: 4.81 lb / 2.18kg
Spectrum: Full Color
Coverage: Up to 48″ x 24″ (122cm x 61cm) – But if hung 18" above water it does a 60″ x 36″ footprint
Power Consumption: 185W
What's in the Box
1x AP700
1x Power Adapter
1x Adapter Cable
1x USB Cable
4x Bracket